About the Apple iPad Pro 2021
Whenever you see the 11-inch and 12.9-inch iPad Pro models, you will want to have them in your hands immediately. Now they have become even more attractive choices as April 2201 was the year when various new upgrades were introduced to these iPads. Now they have faster M1 chips, a mini-LED display, 5G connectivity, and various other features that can make you quite excited and crazy such as the presence of a magic keyboard. Moreover, these iPad Pro devices work perfectly with the Apple Pencil 2 which gives you more control over these models.  
If you do not know much about the iPad Pro, note that it is Apple's high-end tablet computer that comes up with exceptionally great features that make a high-quality Apple product. The pricing structure is also quite reasonable and starts from $799 which means that you will be able to access high-quality features like a mini-LED Liquid Retina XDR display if you can invest anywhere around $100. It is worth the money as it comes with high-quality software and hardware and the tablet also has a front-facing camera which is very improved. Moreover, the storage is also quite impressive and you can enjoy up to 16 GB of RAM and 2 TB of storage.  
If you are looking for a portable option, we suggest you proceed with the 11-inch iPad Pro. It is quite smart in structure, impressive and beautiful. It will look extremely smart and stylish in your hands. However, you know that there is another alternative to this iPad Pro which is the large screen device with 12.9-inches. It is also useful if you want to purchase an iPad Pro for entertainment purposes and it enhances your productivity as well and helps you proceed with the business tasks and important academic assignment creation. So the main difference between these two types of iPad Pro devices is that they have different screen sizes and the difference that lies in the display can be advantageous depending on how you want to use the product.    
Design
When we take a look at the design of the iPad Pro 2021, we can see that it hasn't changed all that much. However, if you wish to upgrade from a more functioning product, you can utilize it. It implies that if you've been using the iPad Pro 2018, you won't need to do anything more if you're just switching devices for the design enhancements. However, keep in mind that the iPad Pro is a stunningly gorgeous and well-designed gadget that is incredibly robust and has an appealing design. 
Given that the new iPad Pro has a larger display, namely a 12.9-inch display, you may select if you want entertainment or a larger design with integration of the huge display. When we look at the tablet's physical appearance, we can see that it is composed of an aluminum frame. The front half of the gadget, however, is constructed of glass, and the device's bottom features a USB C connector, also known as a Thunderbolt port, which is utilized for greater communication. 
 The sides of this iPad Pro are quite different compared to other tablets that are available on the market. So the difference in structure makes the iPad Pro different from traditional tablets. The side edges are quite free of interactions. You will not see any kind of buttons.  
However, you will notice the presence of a place where the Apple pencil may be charged. Furthermore, the volume controls are just next to it. Without mentioning the colours of the iPad Pro versions in which they are available, any assessment of design is inadequate. So, if you're thinking about buying an iPad Pro and want to check what colour options are available, you should be aware of the constraints. They are now only available in Silver or Space Grey. Despite the lack of white and black hues, the gray and silver tints provide them with a great deal of adaptability.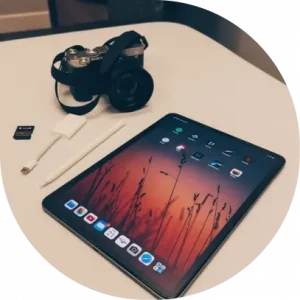 The company has claimed that it is soon going to introduce new colours for the new iMac with various shades and tones. But still, we cannot expect the presence of pink or purple iPads as we can see in the cartoon animated movies. The overall length and thickness of the iPad Pro will also give you a better idea of how it looks. So the iPad Pro that was introduced in 2021 was the main version which came up with a 12.9-inch screen with a thicker screen than the previous versions of the iPad Pro. However, no one notices this minor difference while utilizing these iPads for regular usage. 
Remember that there are two variants available for this iPad Pro device. One is a Wi-Fi-only variant while the other is a 5G ready cellular version. If you want to proceed with the wi-fi only variant you can enjoy interesting features like it is lightweight and consists of only 682 grams. However, the 5G ready cellular version is slightly heavier due to its thick touchscreen which makes 685 grams in total. As you can see, there is only a difference of three grams, you can work with any of the options and choose the one that suits you the most but remember that these models and variants are differentiated based on very minor differences and you will not be able to understand the differences unless and until you will notice them in particular. 
The iPad Pro from Apple comes only with similar key features and the company is still working on improving the internal quality but still, there are no considerable differences that can be observed in the design. It means you need to have to wait a lot if you want to see greater resolution.  
Remember that the display technologies of these two iPad Pro models are quite different. For example, you will be able to access variable levels of brightness and variable contrast ratio. It simply depends on the users who are more curious about the creation of HDR content. If you are looking for a better display and more advanced visual options, we recommend the 12.9-inch model.  
However, the key features of both these models of iPad Pro devices are always the same which makes them lie in the same category. For example, you will be able to enjoy the True Tone, P3 wide colour, and mini-LED display.
If you are curious to know about the particular features, design, and structure, and how the iPad Pro can suit your needs, you should keep reading this comprehensive review.  
Features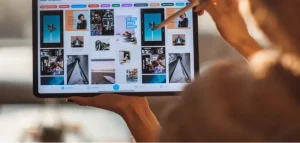 M1 Chipset and large display 
When we look at the features, the first thing that comes to our minds is an amazing performance. Due to the presence of the powerful Apple M1 chipset, you can enjoy the best performance. You can use this iPad pro for regular usage. This amazing screen size which is 12.9 inches is much better than previous iPad and Android devices. It is a tablet that performs perfectly when you use it for entertainment or work purposes. The presence of the M1 chipset shows that the product is one of the top-end Mac products of Apple. Various features combine to give you better experiences. However, we have dealt with them as a single feature as they all make iPad Pro a powerhouse device and enable you to enjoy better performance, and efficiency and help you perform power-consuming tasks.  
Battery life 
Well, the discussion of the features of the iPad Pro is incomplete without mentioning battery life. Remember that the battery life is quite typical and is comparable to other Apple devices including the iPhone 13 Pro Max. When we proceeded with the testing and observed the battery time, we came to know that the battery performance is quite well. It lasted for even more than 10 hours of use. So it would be right to say that there must have been some rumours prevailing about the battery that disclose that the battery of the iPad Pro 2021 edition is stronger in performance as compared to the 2020 edition. The last model gives better performance. Our testing shows that the iPad Pro is capable of performing various activities while performing optically for more than 10 hours.  
We also kept on changing the brightness during our evaluation. It is a common observation that whenever the battery brightness keeps on changing, the battery drains more powerfully and quickly. However, we did not observe a considerable drop in the battery which shows that the iPad Pro keeps on performing optimally while maintaining the maximum brightness.  
Camera
The camera performance of iPad Pro 12.9 shows exceptional performance. It is one of the best tablets on the internet with 12MP+10MP rear. Although all the previous iPad Pro versions were quite advanced when we observe from the point of view of camera performance, we can say that this version is quite exceptional that has the potential to beat the previous iPads and Android slates. Apple has now introduced the latest technology in the form of an M1 chipset that is comparable to the Mac products. However, if you want something else you will note that the iPad Pro is a powerhouse device that contains a huge variety of features including its camera.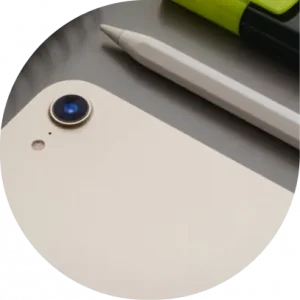 It also has the potential to let you proceed with iPad applications and camera activities quite effectively and quickly as compared to the previous models. It is the best choice if you want to proceed with specialist software and a high-quality display. Due to this reason, people love to use it for streaming Netflix and editing videos.  
Remember that we can observe the 5G connectivity on the phone for the first time which will let you use the camera and other next-gen internet speeds quite efficiently. The capable 12-megapixel rear shooter is also a unique feature that makes it suitable enough for carrying out everyday video and photo creation activities. Moreover, it also makes this iPad a useful device for usage in a variety of applications. However, if you need more in a shot, you can use the 10-megapixel ultrawide camera which is also quite a suitable feature. When you proceed with the portrait mode, you can also enjoy other unique options that will help you to take snaps.  
The iPad also has a 12MP sensor on its front, which is located all along with the back panel of the gadget. Whenever the device is in landscape orientation, the lens is no longer in the middle of the screen, which is a little inconvenient. 
The amazing feature that the camera has is that it crops the image and checks out where the individual is present. So it always remains the main object and tries to grab him in the frame of the camera and the camera will keep on following you until you become more comfortable while taking the snap or proceeding with the video conferencing. However, the most important thing in this regard is to keep an eye on the display and observe whether or not you are in the frame. You will be able to enjoy this amazing functionality when you are within the frame. If you do not lie in the frames the camera will not be able to consider you as the main object and thus, you will never be detected.  
Main Stage is the latest software capability for the iPad Pro 2021 that utilizes the camera to track you all around space when you're on conference conversations. It's something we've seen previously on Amazon items, and it works perfectly on the iPad Pro. 
Versus
When we compare the iPad Pro to other prior generation models, we find that the ones with A12Z were 50% lower than the April 2021 variants. Furthermore, the 12.9-inch display allows for improved performance management. We may claim that the outstanding performance enhancement is the primary characteristic that distinguishes the new iPad Pro devices from prior models. Because of its performance, the iPad Pro operating system has always been at the top, but the new iPad Pro has given us even more flexibility. It is correct to claim that it is extremely competent, and the software's acceptable quality has been compared to that of the Mac. 
Price
As we have already discussed that the prices of iPad Pro 2021 start from anywhere around $1000 which means that they are £999 and AU$1649. However, this is the standard pricing structure that applies when you purchase it directly from Apple. When you purchase it from any other retailer, you will observe a bit of reduction in the overall pricing structure. Although the prices for quite high and iPad Pro was quite difficult to purchase. If you're searching for a more affordable option, the 11-inch iPad Pro 2021 has lower specifications and starts at £749 which is the same price as the 2020 model. 
The cost of Apple's top-of-the-line 12.9-inch tablet is astronomically high, and as we've already stated, you'll only want it if you would like the greatest iPad in the industry. 
It makes sense to observe considerably higher prices for iPad Pro 2021 than iPad Pro 2020. So the latest iPad Pro 202112-inch is higher in price and its price starts from $1099 for its 128 GB storage. However, as we have discussed that it also had an expensive variant which is the cellular 5G ready model. The price of this variant is quite large and starts from $2239 with 2TB of storage.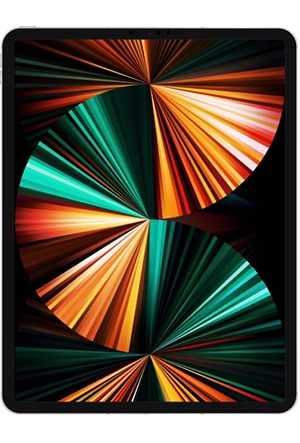 Summary
iPad Pro has many dynamic features such as a great display, TrueDepth camera system, face lock options, fingerprint system, 12.9-inch display size, 2048×2732 resolution, 120 Hz refresh rate, 16GB RAM, and 12 megapixel plus 10-megapixel camera, and a battery with the great battery life. 2TB of storage is also something that will surprise you in the beginning. Now you can impressively use this iPad Pro to save a lot of video clips, files, documents, important audio and other things that usually take up a lot of space. You no longer need to worry about microSD support or any other feature that can improve the storage. This is one of the highest capacity models and we hope that Apple will maintain its greatness in the next years to come. It is the best iPad that you should use for intensive tasks. Whether you want to use more complex software or need a great support for your business and media, you should not hesitate to spend money on the iPad Pro 12.9-inch version that stands the test of time and is better than any Android tablet or iPad available in the market.  
Moreover, the reviews of the people are also quite motivating which will motivate you to purchase this device that only weighs 682 grams.  
Other News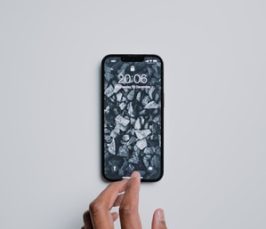 Apple iPhone 13 Pro Review
Even if it doesn't offer MUCH to justify switching from the iPhone 12 Pro, the iPhone 13 Pro is one of the greatest iPhones in 2021, as you will know in this iPhone 13 Pro review.
Continue reading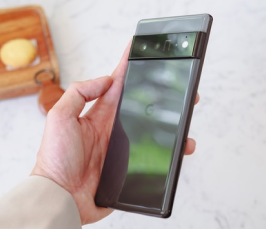 Google Pixel 6 Pro
If you are in search of a Google phone, then the Google Pixel 6 pro has the potential to be the best Android phone available. You will be getting a 6.7-inch display, 12GB RAM, 10 to 120 refresh rate, and 512 GB storage for only around £899
Continue reading