About the Apple Watch SE 2
The latest update to Apple's Entry Wristwear is available in the form of the Apple Watch SE 2 (also known as Watch SE (2022) to some people). Track workouts and activities. It also can detect falls, notify the high and low heart rate, and call 911 in emergency SOS. To further enhance user safety, Apple Watch SE 2 has programmed the same collision-detection motion sensor as Series 8, displaying all information on a display 30% larger than Series 3, regardless of the degree of collision. Apple Watch SE still retains the resistance of WR50 in water up to 50 meters. That is, they can be worn when you take a shower, wash your hands, or go swimming.
Design
The Apple Watch SE has the same design as the Apple Watch Series 6, except for its colours and materials. While Apple deployed Series 6 in five colours – silver, space grey, gold, blue and red – the SE was limited to silver, space grey and gold.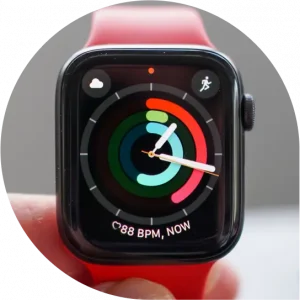 Apple Watch SE (2nd generation) arrives in two dimensions: 40mm and 44mm. Naturally, the two kinds of sizes are equipped with two kinds of display sizes.
The smaller one has a 1.57″ LTPO OLED panel and the larger one has a 1.78″ display. Compared to the new Series 8 smartwatch, the screen is as small as 20%. It's also worth noting that this generation of SE watches doesn't yet have a continuous display.
The panels have a brightness of up to 1,000 units and provide excellent visibility under sunlight. It also uses durable protective glass to prevent scratches, but Apple did not have the brand's "crack resistant" glass panel on this watch. The display bezel is relatively large compared to Apple Watch Series 8 and Apple Watch Ultra.
Features
Long Battery life
We must hope to improve the battery life of the wearable devices that Apple will release in the future. The Apple Watch SE, like many other modern models, can be used for 18 hours after charging. However, a single GPS workout can severely drain the battery. We expect the new SE to deliver longer battery life and faster charging. The high-speed charging technology introduced in Apple Watch 7 appears to be more realistic than a significant upgrade in battery life.
New health tracking functions, including ECG
Watch SE provides users with a deep well of features to monitor their health and fitness. The original skips two functions: blood oxygen monitoring and ECG. If these are installed in the Apple Watch SE 2, they should be an exceptional performance for a cheap wearable.
We already see Apple Watch SE as the best choice for most Apple users. By adding advanced health monitoring tools to the new model, more health-conscious users will be able to choose cheaper models.
Performance and Software
The latest OS, watchOS 9, will power Apple Watch SE. This new update includes several new watch faces, health & fitness tracking improvements, and more. In addition, improved algorithms improve sleep tracking, and the new medicine experience allows you to manage your medication list, schedule and set reminders. The watch also supports a new collision detection feature that allows users to call emergency services when they detect it.

Processors
Apple powered up the processor in Apple Watch SE 2. It has an updated S8 SiP processor and is 20% faster than the previous model. The S8 is the same chip as the new Apple Watch Series 8.
Better sleep tracking
Both Apple Watch Series 8 and SE 2 can benefit most from improved sleep tracking. Apple's sleep tracking is fundamental compared to competitors like Fitbit and Garmin. Fortunately, Apple is already previewing the exciting things that are coming with watchOS 9 in this category. It's a great pleasure for Apple to start tracking users' sleep stages, but we also want to expect accuracy. More overnight data and deeper analysis will be of great benefit to users.
Crash Detection
Another feature included in Watch SE is crash detection. Apple has added two new accelerometers to the watch that can detect when a car rolls over or hits from any direction. When this happens, Watch SE can notify emergency services and contacts that they have been involved in an accident.
Versus
Apple Watch SE2 Versus Apple Watch Series 8
Apple Watch SE 2
Apple Watch Series 8
Display
LTPO OLED Retina

368 x 448 pixels (44mm)

LTPO OLED Retina

396 x 484 pixels (45mm)

Dimensions and weight
44mm:

44 x 38 x 10.7mm

33g

45mm:

45 x 38 x 10.7mm

Aluminium: 38.8g

Stainless steel: 51.5g

Durability
WR50
WR50

IP6X-certified

SoC
Apple S8 with 64-bit dual-core processor

Apple W3

Apple S8 with 64-bit dual-core processor

Apple W3

Apple U1 chip (Ultra-wideband)

RAM
1GB
1GB
Storage
32GB
32GB
Battery
18 hours

45 min to 80% charge

18 hours

45 min to 80% charge

Compatibility
iOS 15 or later
iOS 15 or later
Price
$249-$299
$399
The Apple Watch SE 2 is an attractive device for those who board the Apple ecosystem. This device is comparable to the processing speed and battery life of expensive sibling machines but not expensive. But for $249, you need to expect some compromise. Apple keeps SE prices down by separating the ECG, body temperature sensor and SpO2 monitor from the toolkit and will be a better option for those with a budget but is not a valuable tool for tracking health. The Series 8 is a good health watch, but the Watch SE 2 is fully functional as an entry-level wearable.
Apple Watch Series 8 is ideal if you want to know your heart's health, track your menstrual cycle in more detail, or use a larger and more durable wearable.
Price
Apple Watch SE 2 will start at $249 for GPS only and $299 for Cellular + GPS. Apple Watch SE 2 is available for order today and will be available on September 16th.
Summary
The Apple Watch SE (2022) is still a great choice in the Apple Watch lineup. It is recommended for new users or those who plan to take advantage of Family Setup to manage the Apple Watch for older parents and children. The $249 Apple Watch SE offers various benefits and is more affordable than ever. The materials used are 100% recycled aluminium, and the back is made of nylon composite. Many people will claim that stainless steel is the best material for Apple Watch, but it's simply out of range with such a cheap Apple Watch.
Other News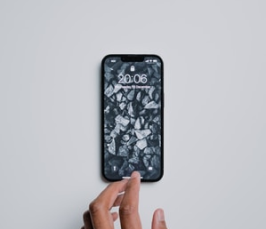 Apple iPhone 13 Pro
Even if it doesn't offer MUCH to justify switching from the iPhone 12 Pro, the iPhone 13 Pro is one of the greatest iPhones in 2021, as you will know in this iPhone 13 Pro review.
Continue reading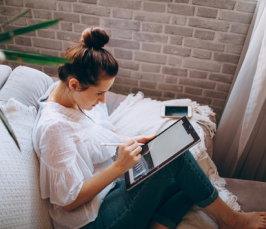 Apple iPad Pro
Whenever you see the 11-inch and 12.9-inch iPad Pro models, you will want to have them in your hands immediately. Now they have become even more attractive choices as April 2201 was the year when various new upgrades were introduced to these iPads.
Continue reading