About the Apple Watch Ultra
The Apple Watch Ultra is not similar to any Apple Watch you have seen so far. But the features and collections designed for demanding activities may resemble the best sports watches you've ever heard of. Hiking, trail running, mountain climbing, diving, etc. But if you think this is a rival of Garmin, that's not the right idea. The Apple Watch is a watch for those who like it but feel too light, too often out of charge, and too small. It's a powerful product in many ways.
Design
The Apple Watch Ultra is designed to be much more demanding than the  Apple Watch Series 8. That's why Apple made the 49m case of the device from aerospace titanium. The case is thick, the bezel is large, and the ultra-flat sapphire glass screen is enveloped and devised to protect from damage. It is also the only Apple Watch on the market that is compliant with the MIL-STD 810H military durability standard and has IPX6 dust protection.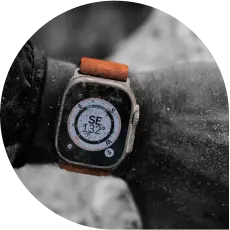 Apple Watch Ultra does not have a formal fastness standard, and Apple Watch 8 is iPX6 certified by comparison.
For those living in harsh conditions like snow, Watch is designed to withstand "below-freezing" and "up to 130-degree environments." Waterproof performance is described as 100m deep. It is twice the waterproof performance of the previous Apple Watch. It is typically seen only in ultra-marathons like the Garmin Epix 2 or in trackers dedicated to harsh races.
The controls have changed a lot. The most significant change is the new customizable action button that accompanies the digital crown. The horizontal action button on the left hand is programmable and can be used to launch various apps and activities. During the presentation, the team showed how to change triathlon activity and use it to activate the emergency siren of 86db, which can be heard 180 meters away, according to Apple.
There is also a prominent protrusion under the crown, which is used to hold several things, such as new microphones and speakers.
Features
Ultra-battery life
At the time of its official release, Ultra's battery life can total up to 36 hours and up to 60 hours after the subsequent update that will be introduced in the fall. Apple measured the 36 hours with 180 notifications, 180-time checks, 90 minutes of app use and 60 minutes of workout while playing music on Bluetooth.
The Apple Watch Ultra can be connected for 28 hours via iPhone and Bluetooth and 8 hours via LTE. Apple notes that connecting to a mobile phone and working out for more than 60 minutes will consume Ultra battery life much faster.
Divers Delight
The Apple Watch Ultra could also be a handy tool for divers. It is certified with a 100-meter water-resistant (WR100) and an EN13319 depth gauge for diving accessories. With the new depth app, you'll be able to see your depth, time in the water and maximum depth. With the upcoming app "Oceanic+", Watch Ultra will serve as an effective dive computer to plan and share dive routes and provide safe stop guidance.
Improved sound quality
The Apple Watch Ultra includes three microphones. The algorithm decides which microphone to operate in windy conditions, and machine learning filters out unwanted noise for the best sound quality. It also features dual speakers for better call and Siri sound quality.

More accurate GPS
The Apple Watch Ultra is the foremost Apple Watch to operate both L1 and L5 GPS. Users can always get the most accurate and precise distance, pace and route data.
Emergency siren
If you get lost, hurt, or in some kind of emergency, you want to tell yourself where you are; Apple Watch Ultra has an 86-decibel siren that can be activated by long-pressing the action button.
According to Apple, the siren uses its sound signature that incorporates two different alternating patterns, which can be repeated for several hours. The first pattern suggests distress, the second pattern mimics the commonly recognized SOS pattern, and the siren can be heard up to 180 meters away.
Wayfinder Watch Face and Night Mode
Wayfinder is a watch face made for Apple Watch Ultra. Watch face with a compass built into the clock face, and its larger screen can handle up to eight complications.
Turning the Digital Crown with the watch face set to Wayfinder to increase nighttime visibility enables Night mode in the Apple Watch Ultra. It will make the UI look bright red, making it easier to see the Wayfinder dial in the dark.
Fitness
Ultra-Watch is designed to appeal to those who like to go out and enjoy what their body can do, and to achieve that, Apple has added several new smart features.
Of course, we don't have the chance to run a distance of 10km in the limited time of the Ultra Watch, and these are theoretical ones so far, but there have been some enhancements beyond the base Apple Watch that are attractive to fitness enthusiasts.
Versus
Apple Watch Series 8
Apple Ultra watch
Display size
41mm: 1.53 inches

45mm: 1.78 inches

49 mm
Weight
32g
61.38g
Processor
S8 SiP
S8 SiP
Blood oxygen sensor
Yes
Yes
Battery life
 18 hours (36 hours in LP mode)
60 hours (36 hours in LP mode with WatchOS 9)
Price
The Apple Watch Ultra is priced at £849. It is a single model compatible with cellular. Cellular connectivity is not an option, as was the case with Apple Watch 8, and the GPS-only version starts at £419.
Summary
Apple introduced several features in Apple Watch Ultra that greatly improved it from the standard Apple Watch model. The Apple Watch Ultra features larger displays, new action buttons, extended battery life, the ability to make the clock a diving computer, and other new and useful features. Apple Watch Ultra can automatically open the depth application and retrieve important information quickly and easily without needing to open it manually. Ultra is going to be the winner. It's still affordable for those who want something good enough for a real extreme sports enthusiast, looks beautiful and is a little bigger than an existing model.
Other News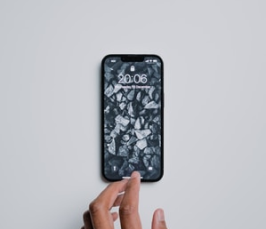 Apple iPhone 13 Pro
Even if it doesn't offer MUCH to justify switching from the iPhone 12 Pro, the iPhone 13 Pro is one of the greatest iPhones in 2021, as you will know in this iPhone 13 Pro review.
Continue reading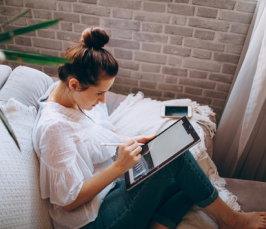 Apple iPad Pro
Whenever you see the 11-inch and 12.9-inch iPad Pro models, you will want to have them in your hands immediately. Now they have become even more attractive choices as April 2201 was the year when various new upgrades were introduced to these iPads.
Continue reading