About the iPhone 14
The iPhone 14 and iPhone 14 Pro have arrived. Preorders are already available, and Apple's newest devices will begin delivery on Friday, September 16. There are four iPhone 14 models to select from, with the iPhone 14 Plus being the latest addition to the roster. So we have the iPhone 14, the iPhone 14 Plus, the iPhone 14 Pro, and the iPhone Pro Max.
What improvements do the new phones provide? The iPhone 14 and iPhone 14 Plus are undoubtedly an incremental progression from the iPhone 13. The battery life and camera have seen slight upgrades, while enhanced low-light shooting is much appreciated.
iPhone 14 : Pros and Cons
Crash detection and satellite SOS are neat

Fast A15 Bionic performance

Autofocus makes selfies look better
ESim won't appeal to everyone

Year-over-year upgrades are minimal
The iPhone 14 is an improvement over last year's iPhone 13 while also being one of Apple's most minimal year-to-year advancements in the company's history. The 14 retains the tried-and-true flat-sided metal design of the iPhone 13. Apple simply repackaged the iPhone 13 Pro on the inside, removing the telephoto camera and high-refresh-rate screen. The end product is stunning, and the iPhone 14 is an excellent improvement for the majority of consumers.
Design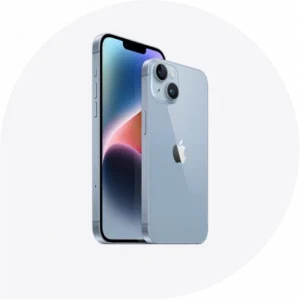 Apple is releasing four iPhone 14 versions. However, you might think of them as two models with two sizes each: the iPhone 14, iPhone 14 Plus, iPhone 14 Pro, and iPhone 14 Pro Max. The iPhone 14 Plus is a new addition to the range, and it is simply a larger version of the ordinary iPhone 14. Just like the iPhone 14, Pro Max is an extension of the iPhone 14 Pro.
The iPhone mini is no longer available. As Apple puts it, you now have the option of "large or larger." In some ways, this streamlines the product line by providing an entry-level pair and a high-end pair of phones, all of which are accessible in the same two sizes.
In terms of design, the entry-level iPhone 14 hasn't altered much. The normal iPhone 14 keeps its predecessor's 6.1 inches screen size, while the new iPhone 14 sports a bigger 6.7-inch screen – the same size as the Pro Max. They resemble the iPhone 13 in appearance, having the same back camera setup with a diagonal arrangement and the same narrow notch.
They are both available in five different colours: Midnight (black), Starlight (white), Blue, Purple, and PRODUCT (RED). Regular iPhone colours are Moonlight, Starlight, and RED. The other two are also unique, with the blue being a softer tint than the one on the iPhone 13.
Display
The latest iPhones boast brighter screens and slimmer bezels. The new display is much brighter—up to 2,000 nits of ambient peak brightness—so you can see your screen even under the California sun. In addition, the screen features a greater intensity for HDR content.
Apple also upgraded its ProMotion dynamic display, which debuted with the iPhone 13 Pro. The ProMotion adjustable refresh rates now range from 1Hz to 120Hz, providing smooth but energy-saving performance. Going a step further, Apple was able to offer its first always-on display by reaching the ultra-low, battery-saving 1Hz refresh rate.
The inclusion of an always-on display is a significant improvement. No more tapping the phone to see the time. It, along with alerts and other modifications, is always displayed. All of this is displayed in a consistent yet subdued manner, resulting in a stunning always-on display in regular use.
Performance
Both the iPhone 14 and iPhone 14 Plus have Apple's Super Retina XDR OLED display, which has a peak HDR intensity of 1200 nits. In addition, the front glass has Ceramic Shield for increased durability. The iPhone 14 Pro and Pro Max have a maximum brightness of 1,600 nits and a peak luminance of 2,000 nits for environmental use, outperforming the Samsung Galaxy S22 Ultra.

As previously stated, they include an always-on display that can show alerts and other information even while the phone is locked. When the "always-on" display is activated, a new LTPO screen allows the refresh rate to be scaled down from 120Hz to 1Hz to preserve battery capacity.
Specifications
The A15 Bionic chip used in the iPhone 14 is the same as that seen in the iPhone 13. Yes, it will disappoint those looking for a speed gain, but it will include a 5-core GPU, which Apple claims will provide a 20% graphics boost. In addition, apple claims to have enhanced the thermal performance of the iPhone 14 so that you can push it for longer periods, which should assist people who wish to use the device for gaming.
Aside from that, the biggest enhancements are in the camera and battery life. Apple claims that the iPhone 14 can play video for up to 20 hours, and the iPhone 14 Plus can play video for up to 26 hours. This would be the most extended battery life ever seen on an iPhone.
Another new feature is the long-rumored satellite connection. Emergency SOS with Satellite allows you to call for help even when you don't have a cell connection, which might be lifesaving for folks living in remote places. With the phone, you receive two years of service for free.
For instance, whether you contact 911 in this case (in the United States), the iPhone 14 will, as it did in our demonstration, ask if you want to attempt emergency text over satellite. Following that, an on-screen emergency aid provides a visual clue for the direction you should look in order to connect to the nearest satellite. It then prompts you with a series of questions, which the system may send through compressed text to Apple's relay center, which calls emergency personnel. If a satellite moves out of range during the conversation, the system will urge you to turn in the correct direction to rejoin.
There's also Crash Detection, which detects when it believes you've been in a car accident and immediately contacts emergency services if you don't answer. It's also worth noting that the iPhone 14 lacks a SIM card slot, making it eSIM only.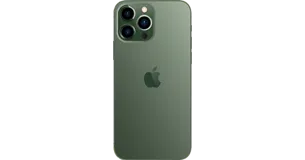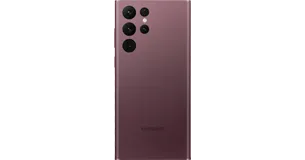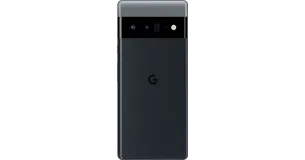 Camera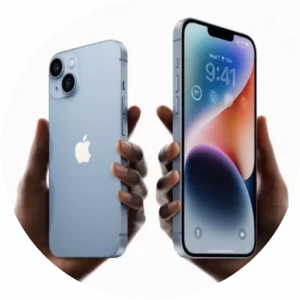 The iPhone 14 and 14 Plus sport a new 12MP primary camera, with a larger sensor than their predecessor, resulting in a 49% increase in low-light performance. The front camera is 12MP, and for the first time, it includes autofocus and a faster lens for greater low-light performance.
Apple has included some new tech expertise throughout the range, dubbed a Photonic Engine. This should boost low-light performance even more than before, with a projected 2x boost on the front and ultra-wide cameras and a 2.5x improvement on the main camera. Footage also receives an upgrade with the addition of an improved stabilization feature dubbed Action mode, which can be switched on to make video crisper when moving.
Price
The iPhone 14 starts at $799 / £849, the same cost as the iPhone 13 when it was first released. The price of the large iPhone 14 Plus begins at $899 / £949. The iPhone 14 Pro and iPhone 14 Pro Max will also retain their starting pricing of $999 / £1,099 and $1,099 / £1,199, respectively.
Everything you need to know about the iPhone 14 and iPhone 14 Plus is in front of you. It is entirely up to you if you want to get this phone. We are confident you will never be sorry for investing money in this phone since it offers outstanding characteristics such as compatibility with machine learning technology, rapid efficiency, and long-lasting hardware and software.
Other News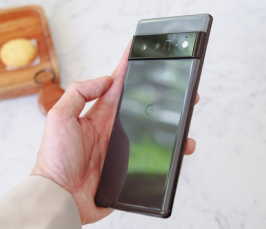 Google Pixel 6 Pro
If you are in search of a Google phone, then the Google Pixel 6 pro has the potential to be the best Android phone available. You will be getting a 6.7-inch display, 12GB RAM, 10 to 120 refresh rate, and 512 GB storage for only around £899.
Continue reading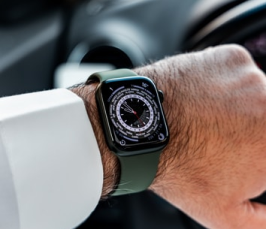 Apple Watch 7
Apple Watch features the always-on retina display and comes up with a circular design. The watch is famous for providing you with great convenience by remaining charged for a longer duration and also has high durability in the market so you can expect to purchase it for only £399.
Continue reading